Off-the-shelf Wine Label Solutions

Beautiful Labels. Expertly designed, ready to go to print.

Off-the-shelf Wine Label Solutions

More than 25 years experience designing labels around the world.

Off-the-shelf Wine Label Solutions

Design styles to suit any market or brief
Have you come to us looking for an exceptional wine label design?
Browse Online
John Jewell Design offers a collection of pre-designed wine labels ready for purchase. Our off-the-shelf/private labels have been designed using our extensive knowledge of the wine market gained through years of travelling & research, both here in Australia and abroad.
We guide you through the whole process, taking the guesswork out of choosing the perfect wine label design.
Flexible, fast and affordable
200+ Exclusive Designs. Once you purchase a design, you own it.

Designs to suit every market, Australia and abroad.

Whatever you require, we can customise any design to ensure you have the perfect label.

Finished artwork is ready to print and includes print specifications & treatments.
Delivered worldwide.
Our process is streamlined & simple.
Our design process allows us to work smarter, to arrive at a design both beautiful and practical.
1. Select
Browse available designs, make your selection (as little or as many as you want) and submit your order.
2. Revise
Let us know your brand requirements or alterations and our talented designers will prepare your label artwork.
3. Approve
Your approval is crucial, we want to make sure your 100% happy with your design.
4. Deliver
We provide you with the creative, including print-ready artwork.
Get Started
Access to the site is now by invitation.
If you wish to view our online catalogue please contact the office on please enable javascript to view or +61 (0)2 6040 4433 Monday to Friday. Once approved we will email you your individual username and password.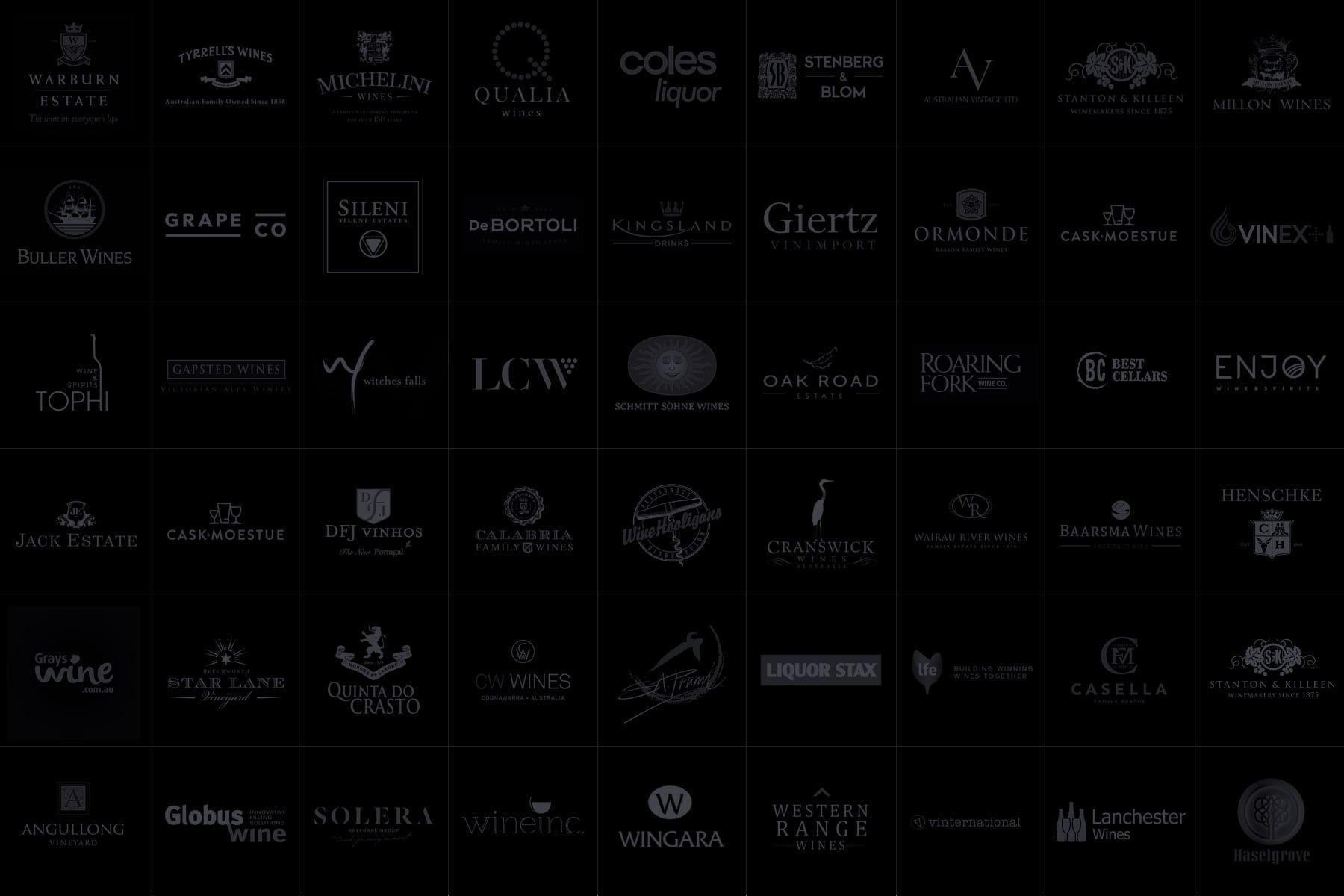 Some amazing companies we've had the pleasure to work with.
Mayfield Vineyard started in the late 90's. We decided to relaunch this brand and needed someone with lots of experience to help us. John Jewell Design was the perfect fit and understood what we wanted to achieve both domestic and international. Amanda, Lead designer was incredible in her efficiency and patience. Labels will get printed shortly and can't wait to see this historic Orange, NSW brand back on the shelf and tables around Australia and the world

We have had an exceptional experience in dealing with both John & Josephine. They were both very professional and we were able to communicate our ideas with ease. They provided high quality designs in a timely manner. We cannot thank them enough for bringing our idea to life in a elegant and sophisticated way. It has been an honour to work with John Jewel Designs & we certainly look forward to working with you again in the future.

We are very impressed with the creativity and understanding of our focus.

I would like to take the opportunity to thank you for the partnership this first half year of 2021. You have all been very helpful, professional and supportive That I appreciate!

Just wanted to thank you both for all your help in getting these labels together – they look great. We will be back in contact again for future label requirements.